By Delaine Lorio.
"What will you do with your degree after graduation?" This question for many university students is often met with great discomfort and trepidation. However, why is that?
Many people subscribe to the common myth that majors and jobs are tightly related; therefore, if you study for a career in politics, you do not qualify for a career in business. This frequently leads to some career anxiety as students scramble to figure out what kind of jobs they ought to be looking for and how their degree translates into the real-world.
However, according to career coach Ashley Stahl, with the exception of certain vocational degrees with clear career tracks (e.g., nursing, engineering, computer science), by and large, your college major doesn't matter and is unlikely to have any bearing on your career success. According to the US Bureau of the Census's 2010 American Community Survey, only 27% of college graduates are working in jobs that even relate to their major. Therefore, just like Elle Woods in Legally Blonde, your major does not need to align with a particular industry for you to be successful. According to a study conducted by PayScale Inc., history majors who pursued careers in business ended up earning, on average, just as much as business majors.
Therefore, you don't need to study English to become a writer, and neither do you have to study business to be a consultant. As I mentioned in my last article, a degree is becoming more and more a prerequisite for entering the workforce at a decent level. In other words, it gets you a foot in the door. However, how far you go through that door and what door you choose is up to you. Elle Woods was able to be successful because she was motivated to understand the material and work hard. It didn't matter that she was a fashion merchandising student. She had the work ethic and mindset to make it happen. That is what the real world really cares about – not your degree choice.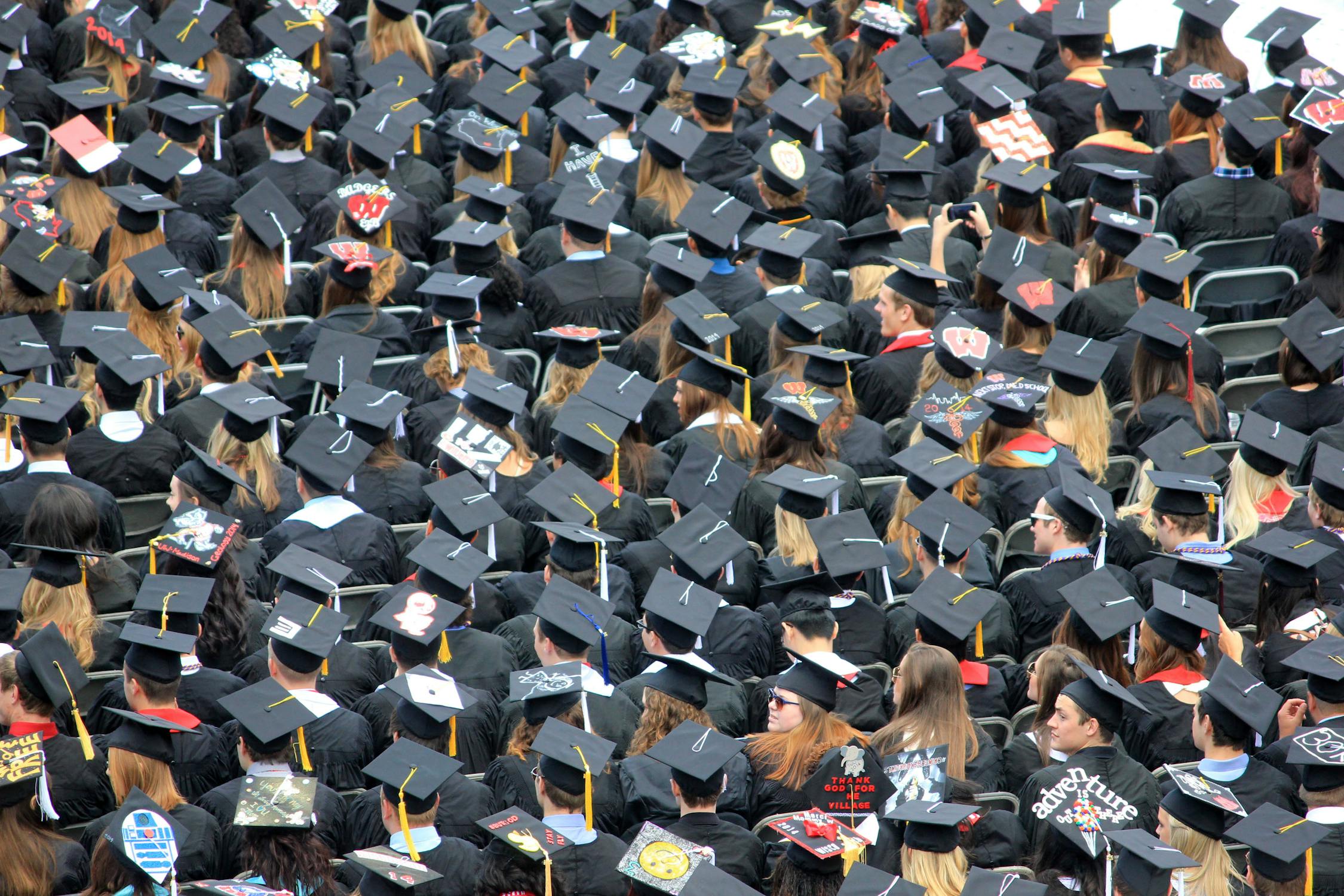 A personal example is my summer internship at Spine BioPharma, a clinical stage biopharmaceutical startup company in New York. Firstly, I am an international relations and legal studies student. I have never taken a business, marketing, and finance class in my life. I have not taken a science, mathematics, and statistics class since high school. However, what I do have is experience in working for various volunteer and student organizations and the skills I have developed through my politics and law courses. It was these experiences and skills that really enabled me to be successful at this summer internship. My involvement in extracurricular activities gave me the hands-on experience I needed to work effectively within a team in an intense work environment. Moreover, the critical thinking and research skills I gained from my courses also proved useful when I had to do scientific research and create presentations for the company. Additionally, volunteering helped me developed a strong work ethic. Ultimately, although I had to work harder to gain an understanding of the material, it did not mean I was hindered from being successful in this space due to the transferable skills I had gained in the course of my university life.
A major reason why this myth is so commonly held is because although universities are good at teaching theoretical knowledge, they are often poor at facilitating reflection on the transferable skills you gain throughout your studies and how it translates into different careers. For example, in addition to gaining knowledge about great works of literature, a student with an English major develops their critical thinking, written and verbal communication skills, and a strong work ethic – all of which are useful and relevant to multiple career paths. It intuitively makes sense to pursue a career in government if you study politics, or become a teacher if you study English (and if that is what you want to do, that's great). However, I would urge you not to assume that these are the limits of your options. According to Wapnick, "We bring everything we've learned to every new area we pursue so we're rarely starting from scratch." In other words, as human beings we are constantly shaped by the knowledge we learn and the experiences we have – regardless of whether it's in university or outside of it.
Business icon Mary Kay Ash once said: "Don't limit yourself. Many people limit themselves to what they think they can do. You can go as far as your mind lets you." In other words, don't let your degree choice dominate your decision-making as that kind of thinking is fixed and limited. Instead, focus those energies on reflecting more on what you want to do and what is meaningful work for you. Then, objectively, think about how the skills and experiences you gained throughout your studies will help you realize your career goals. If you don't have them yet, how can you gain them? Be proactive. Don't let your degree dictate what is possible. Let your degree work for you to where you want to go.